ABOUT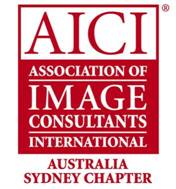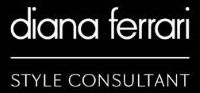 Hello my name is Susanne Taylor, I am a Certified Image Consultant & the Founder of Biddy & Jean Personal Styling. I am also a NSW Style Consultant with Diana Ferrari and the past Secretary of the AICI (Association of Image Consultants International) Sydney Chapter.
I love to travel and have been fortunate enough to see most of our beautiful country, as well as venturing overseas. Snow skiing, horse riding, ocean swimming and walking outdoors, are some of the activities I enjoy to keep fit. Anyone who knows me, will describe me as a people person, I am very down to earth and genuinely enjoy meeting and connecting with people.
As an Image Consultant/Personal Stylist, I really enjoy helping others and that is why I love what I do every single day – help individuals both women and men, to feel confident within themselves and to look great! Volunteering with the amazing charity Dress For Success, also allows me to do this with groups of women, of all ages and from various walks of life.
We all go through different phases in our lives, when our lifestyle changes, sometimes our body shape/physique will change too.  It may be leaving school to enter the work force, starting a family, changing careers or going through menopause.  Whether or not you have gained or lost weight, sometimes we just need a pick-me-up, to feel re-energised and create a fresh new look.  This is where I love to help, by showing you the ideal colours for your complexion and clothing styles for your body shape, to really enhance your image and put a spring back into your step!
Biddy & Jean were my Grandmothers and also my very first style icons.  Both were elegant, feminine and gracious ladies, who took pride in their appearance and tailor made their own clothes.  I have very fond memories of sitting in each of their sewing rooms, admiring their choice in colour and style, whilst playing with gorgeous fabrics and yarns of wool.
Their flair for fashion and knowledge was passed onto my parents – Mum, who was always groovy, on trend and an amazing knitter and Dad, (who is a Merino sheep grazier), taught me to appreciate the benefits of clothing made from natural fibres. eg. Wool, because it breathes against your skin, keeps you cool in Summer and warm in Winter.
Being inspired by my Mum and Grandmothers, I live by the motto that they often quoted to me, "Do unto others, as you would have them do unto you". Therefore, I believe that when you create a positive change in a person's life, they in turn go onto spread that good energy to others.
That is why I enjoy getting to know who you really are, incorporating your personality into your clothing style, then mixing it up with colours that enhance your complexion and styles that fit and flatter your body – allowing YOU to shine. I like to bring the style, grace and service of yesteryear into my business and add a fresh twist, with the modern fashion of today.
To change someone's life in a positive way, by giving guidance on how to look and feel great, makes my heart sing and I also feel truly blessed, to be able to do this on a daily basis in my image consulting business.
---
About You

Throughout our lives, our body shape/physique changes at least a couple of times.  Whether it is adding or releasing weight, when your shape alters, it can be difficult to know 

how

to dress for your new proportions. 



Phases of Life:
Puberty – Teenagers developing into young adults
Losing weight through diet or exercise
Gaining weight – being time poor for exercise or eating healthy
Altered shape after childbirth
Change in shape due to illness
Gaining weight through middle age or menopause
These phases of life can also bring about change in your lifestyle. 
Lifestyle changes:
Young adults may be entering the work force for the first time and need to know how to dress appropriately for a business environment
A promotion may require you to dress at a senior management level
Perhaps you have left the corporate world and now work from home or you may be a full time parent and therefore relaxed comfortable clothing that is easy to maintain and allows you to dress quickly, will be more suitable
Retirement has allowed you to travel and you need to pack lightly with key pieces to mix and match for versatility.
It is my desire to help YOU through each of these stages of life, where YOUR body shape/physique has changed and/or YOUR lifestyle.  I love to find out who YOU really are and incorporate YOUR personality into styles that fit and flatter YOUR shape, suit YOUR lifestyle and combine with colours that enhance YOUR complexion.  Then bring it altogether, to allow YOUR true image to shine through and radiate outwards.