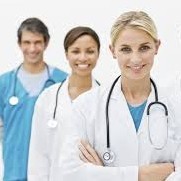 Have you ever heard the term "Enclothed Cognition"?
I was reading an article recently on this topic and it basically means that aspects of your thoughts, are shaped by your body!  In other words, what we wear can have a huge impact on how we feel and how we act.  The way we dress, also determines how others perceive us.
Professor Adam Galinsky (Northwestern's Kellog School of Management, USA) termed the phrase "enclothed cognition".  He conducted an experiment on 58 under grads and found that when they wore a white lab coat that they believed belonged to a Doctor, they became more focused and careful!  He also conducted several more experiments with students and found those wearing the "doctors coat", made less errors than those who wore their regular clothes.  Amazing insights into human behaviour.
In our everyday lives (unless you are a Doctor), you are unlikely to don a white Dr's coat to feel smarter, however "enclothed cognition" can be applied to your work environment and to change the way your colleagues perceive you.  eg.  If you work in an office, a smart business suit and court shoes in neutral tones, would be an appropriate outfit for that environment.  Alternatively, if you work in a creative field, funky, bright coloured clothes may be more acceptable.   The point is, to dress appropriately for the occasion/environment to be seen and respected by your peers, manager and clients.  Statistics show, that those who dress at a management level, are often promoted over those who don't – regardless of their abilities.
We've all had those days when we feel tired, daggy and don't make an effort with our clothing but the minute you put on an outfit that you know looks good, it instantly lifts your spirit, makes you feel happier and projects a more confident you.  You will notice people treat you differently and more opportunities often come your way.
So ditch the tracky dacks, put on your fave dress and lippy and go out there and enjoy the compliments 🙂