Welcome – a change is in the air!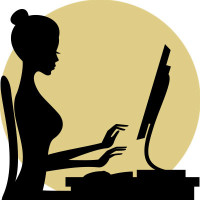 Hello Everyone,
Welcome to the first Biddy & Jean post, in fact, my very first attempt at blogging!
I know, you must be thinking "what planet has she been living on"!  Well the truth is, I have avoided all forms of social media and blogging, put it down to being a cyber world dinosaur:)  Anyway, the time has come to embrace change and try something new.
2014 is the Year of the Horse, so lets gallop ahead towards our dreams and goals and really make some positive changes to our lives!
If you have been keen to try a new style in clothing or perhaps a change of hair colour to update your image, now is the time to create the new you!  Don't be afraid to try a different look, experiment with various colours and styles, keep an eye on what is in fashion but don't be a slave to it.  Instead, stay true to you but mix it up a bit for a fresh new look!
Re-energise your life with vigour and go out there and get the best life you can – it's waiting for you! 🙂